Finding Hair Products that work FOR you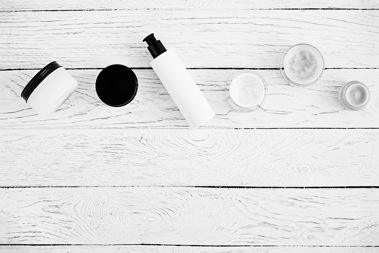 Let's sum it up – how much money have you spent on hair products that simply didn't WORK? How many full size bottles have you stashed under your sink because the product did not do as you thought? Almost all of us, at some point, have been sold on a hot new product for hair, only to find that the "fad" doesn't work with your hair type. Both external and internal products are more and less effective for different hair types.
The following methods will help you identify the types of products that will minimize your struggles. By combining a healthy diet with the right topical products, you will experience hair restoration over time and with consistency. 
BASIC HAIR TYPES
Fine and Straight. Your goal is volume without weight. Seems impossible, right?  After shampooing, use conditioner--but only on the very ends of your hair. Products such as dry shampoo can add some texture and provide lift throughout the day. When shopping for products look for words like thickening, volumizing or amplifying and ingredients such as natural cellulose and polymers. Avoid products with oils – oils can weigh down the hair and make fine hair look greasy and frizzy.
Coiled and Kinky. Overstyling curly hair can lead to damage and frizz. Well-conditioned hair keeps curls shiny and smooth. While in the shower, leave conditioner in for at least 3 minutes before rinsing out your conditioner only about half way then follow with a leave-in conditioner post-shower. Comb through thoroughly. Look for products with ingredients such as shea butter, coconut oil, aloe vera and jojoba extract and products that help with hydration and moisture to avoid dried out locks and damaged hair.

Curly.

Wetting your hair and running a conditioner from the middle of your hair through the ends can keep curls in place. Fine curls can fall flat when over conditioned so choose one with water as the first ingredient. Proteins such as keratin, collagen and soy provide strength elasticity. Ceramides are another ingredient that hold the cuticle together and strengthen the exterior of your hair. They are derived from natural oils such as safflower and grape seed.
HAIR DAMAGE & HAIR LOSS
Excessive heat styling, chemical treatments and frequent pulling at hair caused by something as little as your pony tail can quickly damage hair. Genetics, as well as hair damage, can also quickly lead to hair thinning and hair loss.
Damaged. The goal is to balance volume and hydration to restores hair's luster.  Look for products labeled repairing, smoothing or moisturizing that include ingredients such as pomegranate oil and peptides or wheat and oat protein. When selecting products for damaged hair, look for those with moisturizers such as aloe vera, glycerol panthenol or proteins. Components such as macadamia nut oil, argan oil or shea butter coat each strand of hair with a protective layer, helping damaged hair look healthier and thicker.

It should be noted that topic products often only put a "band-aid" on damaged hair. The best cure to reduce damage is to simply wait for new hair to grow in. PRIMAL HAIR increases growth hormones which help in quickly creating new hair growth so you can begin re-growing healthier locks. 
Thinning. The goal is thickness. Topical products with ingredients like collagen help swell the hair follicle to give it a thicker appearance. However, again – for those with thinning hair, topic products only act as a "band-aid". New hair growth can only be achieved by products, like PRIMAL HAIR, that address the root causes of hair loss and are designed to help create new hair growth.
Knowing your hair type will allow you focus on the products and practices that will reduce your struggles and focus on your strengths. Hair growth is possible when hair is provided with the nutrients and care it needs.
Leave a comment
Comments will be approved before showing up.