Trendy Hairstyles of 2018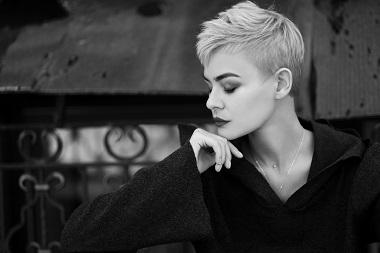 The coming of a new year brings with it significant excitement and expectations. We all want to start the New Year better than last. We even change our wardrobe and accessories to keep up with the latest craze. Keep it in mind that a new hairstyle for the year is also as important as trending the newest wears. These female' hairstyles will not only give you a new look but you can also create new designs from each of these hairstyles.
The Coils
Keep these coils natural. Suspend the relaxer and comb. Rather, use your hands to run through the hair. We are keeping the coils natural in 2018. However, the height that you want to keep it is up to you.
The Dirty Blonde
It seems this style never goes out of fashion. Dirty blonde is the style for 2018. Keep the lower part of your hair (the one close to the scalp) dark and dye the rest to its tip blonde. It can come in different heights and can be styled in various ways. Dirty blonde never seems to go out of fashion.
The Big and Bouncy
Yes, that old-fashioned hair termed uncool is back in the mix. Keep your hair full and give it some slight modifications starting with broken curls and combine it with soft flick fronts. It makes it look healthy and gives you that fiery look.
The Shag
This style had a huge following in 2017. And it is not losing steam in 2018. Shag can come in two ways, new shag or blunt shag, either way, the idea is to keep the hair as natural as possible. This style is a good choice for anyone wishing to try on something new.
The Scrunchy
This 90's look is making a comeback to the hair scene. Pack that hair all back and tie it in a pony way. Do not give it any metallic look or pattern. Also don't touch the color.
The School Girl Braid
You can keep it simple and plait your hair all back and long. Also consider keeping it symmetrical and a bit rough on the edges to give it that school-girl look. They are easy to make and maintain. And would definitely give you that girlie look.
The Scarves and Headband
There's always room for our granny look. You can personalize this look with several scarf design styles and color. Or use a headband to keep your hair in place. This style is an easy way of updating your look in 2018.
Your hairstyle is more about you and what you are comfortable and okay with. There is a lot more styles to consider. These are just a few of them.
Leave a comment
Comments will be approved before showing up.