Haircuts for Fuller Looking Hair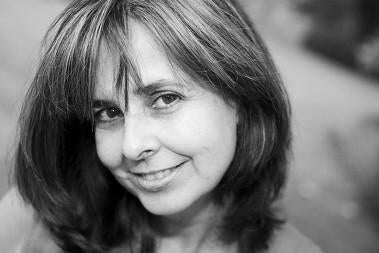 Going to the hair salon doesn't have to be a stressful experience.  There are several styles and cuts than can improve the volume of your hair while keeping it healthy and manageable.  When you go longer than 6-8 weeks between cuts, your hair is more likely to tangle due to split ends.  Trying to brush and comb out knots may lead to loss of hair and excess damage, leaving it dull and more difficult to manage.
The following suggestions will leave you feeling revitalized, confident and ready to share your new look with night out (or even just coffee with a friend!). 
Bangs. Avoid heavy bangs. Bangs take away from the hair at the top of your head, resulting in less volume overall.  Long layers or soft framing around your face will maximize volume and fullness where it's most desired.  A subtle side bang and layers in the front add shape without taking out too much weight.
Length. As your hair grows, the weight of it pulls downward, resulting in a thinner and flatter appearance.  Medium to short haircut lengths promote fullness and are easier to style and maintain.

 

Layers vs. blunt cut. In theory, layers may seem like a great solution.  However, similarly to bangs, they take away from the precious hair that you do have.  A blunt cut can actually give hair a longer appearance.  It creates the illusion of length and volume, making it appear full and healthy. The clean cut ends give hair a solid, bulked up shape.
The part. Over time, your hair becomes trained to lay flat when parted the same way every day for years.  Flip your part to the opposite side and you

'

ll experience instant volume.  Also try experimenting with styles that do not have a defined part.  Sometimes a part with fine hair can expose the scalp, so choose styles with a zig-zag part or one that

'

s loose. 

Color.

Consider getting highlights.  When your hair color has dimension, the variety of shades creates the appearance of density.  Keep in mind that your hair color should match the color of your scalp as closely as possible if you want to camouflage a wide part or scalp exposure.
Achieving a voluminous hair style shouldn't be expensive or time consuming.  By incorporating these easy tips, you can once again feel confident and ready to put your best face forward.  What are your favorite go-to hair styles?  Leave a comment below; we would love to hear from you.
Leave a comment
Comments will be approved before showing up.