Hair Growth Treatment Options for Men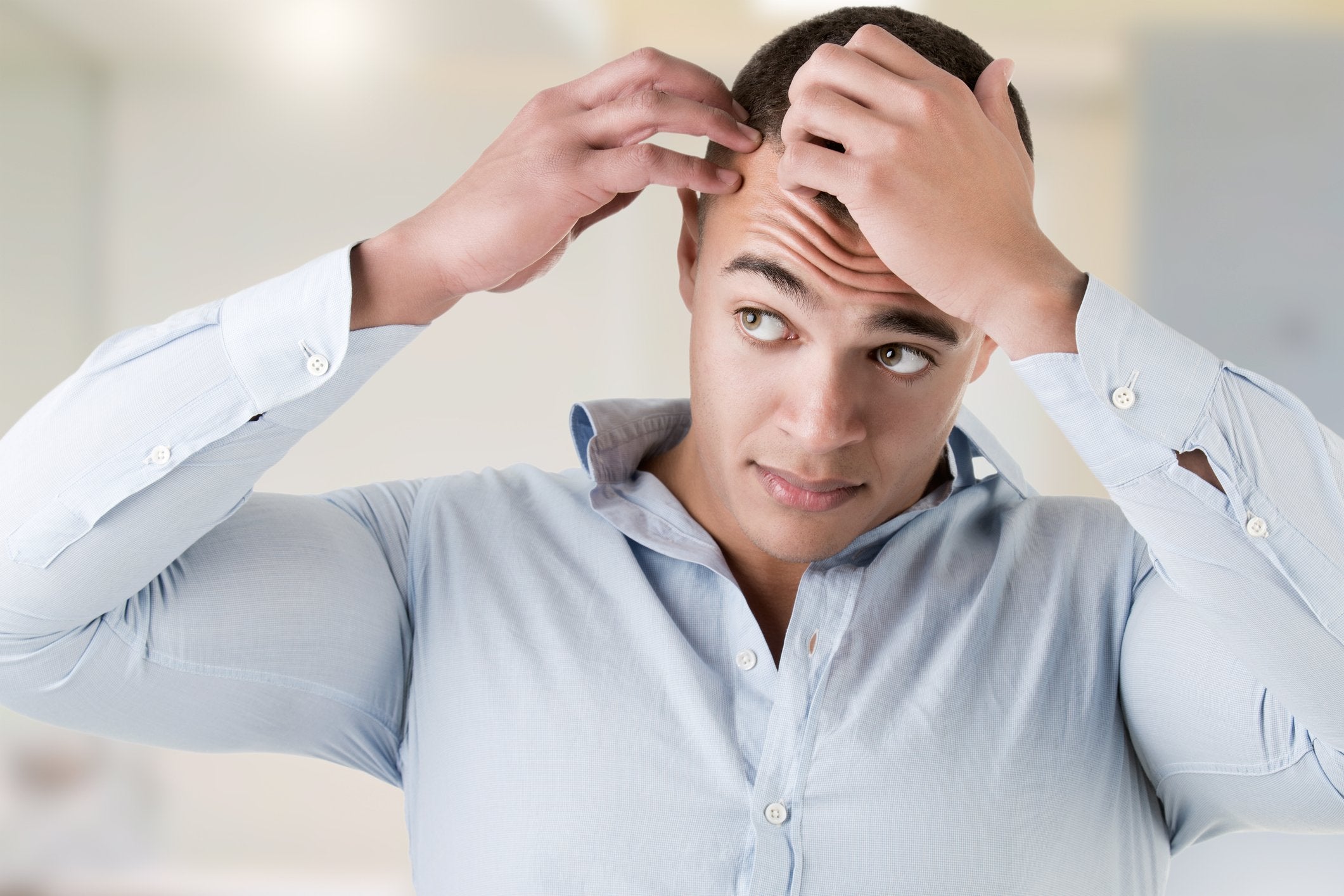 Hair Growth Treatment Options for Men
Losing your hair can be a dreadful time in your life. It literally feels like one day you're going about with a head full of shiny locks, and the next minute you wake up to see your hair thinning in places and bald spots already formed. While balding can feel like your body just betrayed you there are actually many causes for this. Some of them included genetics, stress, hormones, age, food, smoking, illness among others.
And while some brave souls just cut it all off and go bald a la Jason Statham, I know some men would rather have hair on their head.
If you're in the category of men who would rather have hair, then here are some hair treatment options for men:
Clean Eating
While totally changing your diet will not totally reverse thinning hair, maintaining a terrible diet is not going to help either. Your hair might be dead, but the follicles are alive and depend on the nutrients received from the body to prosper. If your scalp and hair follicles are not getting the adequate nutrients needed, they may cause your hair to grow weak, shed profusely or just fall out in clumps. So start including proteins in your diet and healthy fats; foods like fish, eggs, lean meat, turkey, chicken, lentils, quinoa, kale, spinach make for the perfect addition to your diet. Besides, switching up your diet is also beneficial for your body weight and skin.
Get Drugs
There are many FDA recommended drugs proven to either stimulate hair growth or stop hair loss in men. These drugs are readily available over the counter, although some might need a prescription from your doctor.
These drugs include:
Minoxidil is primarily known by the brand name Rogaine and is available over the counter as a liquid or foam. Applying this twice a day over scalp has been proven to prevent hair loss and stimulate hair growth.
Finasteride, also known as Propecia or Proscar is a drug in pill form which is only available on prescription from a doctor. The drug works by blocking the hormone responsible for hair loss creating the perfect breeding ground for the scalp to grow hair.
Laser Therapy
If you've noticed your hair thinning and growing bald and still want to hang on to what you've got left, a great way to do it is with laser treatment. The laser treatment acts as a stimulant to your hair (sort of like stimulating shampoo on steroids) and will make your follicles keep the hair you do have on your head.
You can get in-office treatments or buy a home device but you do have to be consistent with laser treatment to achieve noticeable results.
Supplement your Lifestyle
Hearkening back to the point made about nutrition, hair loss can also be caused by insufficient specific nutrients in the body. And you can correct this deficiency by making use of specific vitamin supplements.
One of the most popular supplements for hair growth is biotin also known as vitamin B7. Biotin works by stimulating the scalp and directly stopping hair loss. People who use biotin have reported thicker, fuller but not necessarily longer hair strands. The vitamin can be found naturally in meat and vegetables and studies have shown a biotin and zinc deficiency is a leading cause of hair loss.
Stimulating Oils and Juices
Oils like peppermint oil, castor oil, emu oil and rosemary oil have been known to stimulate the scalp to promote hair growth. The tingle from peppermint oil increases blood flow to the scalp, creating the perfect environment for hair growth. Emu oil also helps treat scalp inflammation which can be a cause of stunted hair growth and castor oil stimulates the hair follicles to produce hair growth.
Onion juices have also been found to be a great hair growth juice. The sulfur present in the onions is what's responsible for the hair growth noticed, with yellow onions having the most sulfuric content. This juice has been proven on women to stimulate hair growth and prevent excessive shedding of hair and can also be used by men. Green tea and black tea can also help prevent hair loss by shedding by making the hair strands stronger and more resistant to damage.
These oils can be left in the hair when applied, but the onion juice and teas should preferably be rinsed out after about thirty minutes of application.
All of these hair growth treatment options for men require dedication and consistency on the part of the user. Some of these treatments are instant while others may take time to notice the differences, but what's important is they all work.
Reference Links
https://www.medicalnewstoday.com/articles/317036.php
https://www.healthline.com/health/hair-loss-treatments-for-men
https://www.wikihow.com/Treat-Male-Pattern-Hair-Loss
Leave a comment
Comments will be approved before showing up.