Easy Tips To Keep Your Hair Glowing All Year Long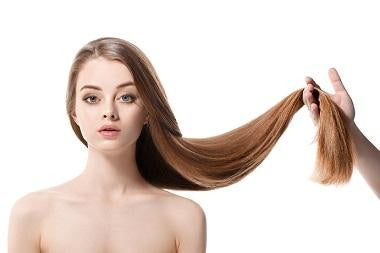 We all would agree there's something attractive about glowing and radiant hair; from the luster to the softness, the silky feeling and the sheer beauty. What's not to love about such great looking hair? Achieving the hair of your dreams with a wonderful glow is not a far-fetched dream. With a couple of tips and tricks, you can get your hair glowing and easily maintain that glow. Discussed below are easy tips to keep your hair glowing all year long.
Treat Your Hair To Some Good Washing Regularly
You can't achieve a lasting glow without first starting with a good wash done regularly. Contrary to the lather, rinse, repeat instruction on the shampoo bottle. Proper Washing involves lather, rinse, condition and rinse. Start by wetting your hair under the shower. Then lather with a sufficient amount of shampoo. If you have longer and thicker hair, it is advised you use more shampoo to sufficiently strip your hair of all of its dirt. Proceed to rinse out every trace of shampoo and then condition thoroughly.
To properly condition, you should start from the mid-length to the tips of your hair. Let it sit for about fifteen minutes and proceed to rinse it. When you are drying your hair, please do not rub it vigorously and harshly with a towel. You want to avoid tangling your hair while in the pursuit of the perfect glow. Gently squeeze out every excess water with the aid of a towel.
Add Some Vitamin E To Your Hair Treatment Routine
Dr. Stafford Broumand, a cosmetic and plastic surgeon, advised to incorporate a Vitamin E treatment into your hair routine. According to him, this treatment aids with sufficient circulation in the scalp and results in stronger and healthier hair. So whenever you go shopping at the store, remember to include a bottle of vitamin E capsules to your shopping list. The idea is to pull off the ends of about twelve capsules and thoroughly massage the vitamin E content into your scalp. This treatment should be done before shampooing.
Always Use Protection
Having a gorgeous glow of hair and maintaining its glow can be a truncated dream if your hair is exposed to ultraviolet rays and heat-generating tools (hair dryer, tongs, hair straightener, etc.). Appropriate precautions can be implemented, including utilizing a heat protector to shield your hair against hair damage and breakage. When using a hair dryer, you might want to hold it a reasonable distance away from your hair at a medium heat level setting.
Argan Oil Is Your Best Bet
Having strong, healthy, and glowing hair is undoubtedly attractive, However, in a bid to keep that glow in its looks, you might want to opt for a more hair-friendly product than the standard hairspray products. A good one to use that would guarantee that perfect looking mane you desire is Argan Oil. However, when using Argan Oil rich products, it is recommended you begin with small quantities to avoid your hair looking like it was soaked in oil.
Improve On Your Brushing Technique
Your technique with your brush largely determines the duration of your hair's healthy looks. No one desires a tangle filled, scruffy looking mane. So to ease your stress and effortlessly radiate appropriate hair beauty, your brushing technique should be top-notch. The best way to efficiently work through that volume of hair is by using a hairbrush that has natural bristles.
One recommendation is the Wild Boar Brush. The idea behind using this make of hairbrush is based on its ability to effortlessly pull natural oils from your hair's roots all the way down to its tip. However, this does not precisely imply you should brush from your hair roots down to the tip. Tracey Cunningham a talented hair stylist advises that your technique should begin from the tips down to the roots. This would effectively prevent tangles and hair damage while allowing the flow of your natural hair oil.
Regardless of your hair type, your hair can be transformed into a magnificent looking attractive mane sure to be the envy of many. The secret to achieving and maintaining its glow all year long is to cultivate and keep a healthy routine with the necessary treatments and vitamins. Pamper it the exact way that you would pamper your skin. The above tips are easy and doable that are sure to deliver lasting results.
Links
http://www.totalbeauty.com/mobile/content/gallery/p_best_shampoos
http://mobile/content/gallery/p_top_heat_styling
http://www.google.com/amp/amp.nymag.com/strategist/article/best-conditioners-on-amazon.html http://www.healthline.com/health/beauty-skin-care/vitamin-e-for-hair
Leave a comment
Comments will be approved before showing up.