Beyond Beauty: How PRIMAL HAIR Can Improve Overall Health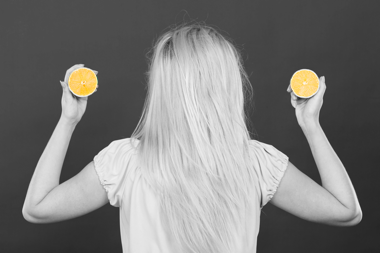 As if fuller, thicker, more beautiful hair wasn't enough, the benefits of PRIMAL HAIR go beyond beauty.  Our product is a drug-free botanical formula designed to restore hair health and vibrancy.  Not only does naturally re-invigorate hair from the inside out, but our high-quality ingredients have been noted to deliver of number of additional benefits.
Ligustrum (fruit)
Ligustrum is an herb found across the globe.  It is a plant that grows fast and dense.  The herb is useful in making a tonic that is commonly used as an immune booster.  It can reduce macular degeneration and is known to prevent premature graying of hair.
Eclipta (aboveground parts)
This plant is commonly used for liver disease and treatment of skin disorders and hair loss.  It is primarily used as an anti-aging herb to help maintain and rejuvenate sight, hearing, memory and bone loss.
Astragalus (root)
Astragalus is a natural supplement that's used for various health conditions.  It is known for its possible heart benefits and potential to protect against heart disease.  Many of the elements found in astragalus fight free radical damage and prevent oxidative stress that can lead to disease and aging. 
Dong Quai (root)
Dong Quai is a traditional Chinese herbal remedy that is effective at reducing anxiety and could help combat stress while reducing moodiness.  It also been shown to increase circulation, improve your complexion and clear blemishes through detoxification.
Rehmannia (unprocessed root tuber)
Rich in amino acids and Vitamins A, B and C, rehmannia is known as an anti-inflammatory and anti-fungal herb.  It works well against autoimmune disorders such as fibromyalgia, rheumatoid arthritis and multiple sclerosis.  Rehmannia helps protect and support the liver and adrenal glands, combatting chronic fatigue.
Asian Ginseng (root)
Asian ginseng is used to improve physical stamina and concentration, stimulate immune function, slow the aging process and to relieve various concerns such as depression, anxiety, erectile disfunction and hot flashes.
Leave a comment
Comments will be approved before showing up.