8 Lifestyle Choices That Affect Men's Hair Growth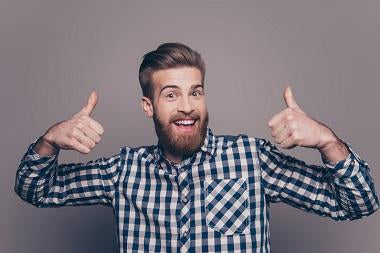 Hair loss is one of the many problems that plague the male population and apparently, every man has a tale or two to tell regarding hair loss. And unless you are associated with genetic conditions like Alopecia or male pattern baldness, there's no need to panic if you find yourself losing strands. It's an inevitable part of life!
Notwithstanding, because most of the things you do contribute to your hair loss, you can play a fast one on life by switching up the necessary things you do. Here are a few:
Smoking
Not only does smoking spell trouble, but it could also bring immense damage to your hair. Smoking holds back the blood circulation around the body, and your hair follicles are bound to be affected. The hair follicles become weak due to a lack in blood flow, leading to hair loss or thinning.
Alcohol Intake
Having a glass or two of wine or beer isn't so bad. However, consuming alcohol in excessive amounts will cause hair loss. In the first place, alcohol is known to leave a drying effect on the skin. This implies your scalp would not be left out. Alcohol will strip your hair of nutrients needed to produce healthy hair. By allowing free radicals to run through your bloodstream, your hair growth would be affected.
Exercise
Exercise should be an essential part of life, and it's a great and obvious way to stay healthy. However, serious drawbacks could result from exercising too much or not exercising at all. Having a rigorous exercise routine will do a lot of harm than good to your hair. The severity of your exercise makes your body go through extreme stress, much of which it cannot handle. The hair follicles are then stressed and forced to enter the resting stage, what is known as Telogen Effluvium. Ultimately, this could provoke hair loss and in other cases, bald spots. While not exercising could induce stagnation of the hair roots.
Diet
You probably have not thought about it, but diet affects the look of your hair. Not getting the right nutrients can inhibit hair growth. The hair needs protein, essential vitamins and minerals to feed on. Ingesting foods containing Omega 3 fatty acid, Vitamins B, C and D, Calcium, Zinc, Iron, etc. will do significant justice to your hair growth.
Not Drinking Enough Water
Every hair strand of the head is composed of water. This lets you know how vital water is to the hair. If you're experiencing hair loss or desire long hair, consider drinking lots of water. Start by preempting yourself, don't wait to get thirsty before you drink water.
Skipping Sleep
Look back on your sleep schedule. When's the last time you had 6-7 hours of sleep? Sleep is vital to the overall wellness of the body. It's the body's way of recharging and revitalizing from all that stress. Not getting adequate sleep can send negative responses to your immune system. Thus, as a self-defense tactic, primary body functions may be shut down, including those responsible for hair growth.
Walking in the Sun
Staying long hours in the sun is a point that should not be overlooked. Often, the UV rays from the sun directly heat up the scalp causing problems to the hair later on. If you can't avoid going out in the sun, get a hat. Think of it as a protective measure but be careful not to make it a constant occurrence.
Swimming in a Pool
Is swimming one of your favorite things to do during the summer? You may want to use a cap the next time you jump in. Over time, the chemicals used to keep your pool clean, have proved unfavorable to maximize hair growth by ridding your hair of its natural oils.
Links:
https://www.vincihairclinic.com/lifestyle-factors-contribute-hair-loss-among-men/
https://m.timesofindia.com/life-style/health-fitness/health-news/Hair-care-20-Ways-to-reduce-hair-loss-in-men/articleshow/20025393.cms
https://www.dryscalpgone.com/things-seriously-damaging-hair-scalp/
https://www.belgraviacentre.com/malehairloss/
https://www.realmenrealstyle.com/9-factors-affect-balding/
http://www.hairlossdaily.com/your-lifestyle-and-hair-loss/
http://www.rockitnapptural.com/2015/06/8-lifestyle-habits-that-slow-hair-growth.html?m=1
Leave a comment
Comments will be approved before showing up.