What to know before using Hair Extension Technology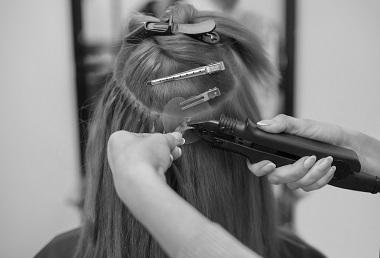 There was a time hair extensions were considered taboo. In the past, a woman wearing hair extensions felt embarrassed and downright ashamed if caught wearing a wig or other forms of hair extensions. Some even went as far as cutting the extension to match their natural hair, dyeing it to look exactly like their natural hair and covering it with caps.
However, as evidenced all around us, hair extensions have become a trend. Celebrities are wearing it more frequently and openly. For example, Selena Gomez's' look at the American Music Awards and television host Chrissy Teigen. Another reason for the proliferation of hair extensions is the advent of social media and the great strides in the world hair extension technology.
Women are wearing hair extensions today to have fun, make their hair appear fuller, longer, or to try out a different color. Before you jump on the hair extension bandwagon, there are some things you should know about hair extension technology. What are the methods being used and what are the pros or cons of this technology that enables people to "change their hair as they change their makeup"?
HAIR EXTENSION METHODS
Clipped Extensions
These are extensions that are simply clipped to the hair using clips. They are primarily loved by people with who for some reason do not want to dive too deep into daily hair extension wearing. A memorable example of this type of extension is the one worn by the fictional female warrior Okoye in the blockbuster movie Black Panther.
Tape-in Extensions
The tapes are used to attach synthetic or human hair to your hair in small sections. This method is one that requires a great deal of expertise on the part of your stylist to avoid a hair disaster.
Keratin Bonding
This method is excellent for people that wish to wear the extensions for a relatively extended period. It involves use of keratin bonds which are attached to the hair using heating technology. The bonds are significant in that they also allow for natural movement of the hair.
Weave Extensions
Here, the hair is first braided, then the extensions are added via sewing the braids into them.
HAIR EXTENSION PROS AND CONS
Pros
You do not have to wait for months or even years to get the type of hair you desire. Moreover, hair extensions, particularly the clipped extensions enable you to change your looks drastically from one day to the other.
The hair is, in most cases reusable, is low maintenance and can last for a relatively extended period.
Cons
Prolonged use can lead to damage to your scalp and natural hair.
The installation process in many cases is complicated and cannot be done by just any type of stylist. These factors can make hair extensions expensive.
CONCLUSION
Now that you know a bit more about the methods of hair extension technology and the pros and cons, you have to decide yourself whether to join the trend and get one for yourself.
Leave a comment
Comments will be approved before showing up.