Four Drugs That Make Hair Grow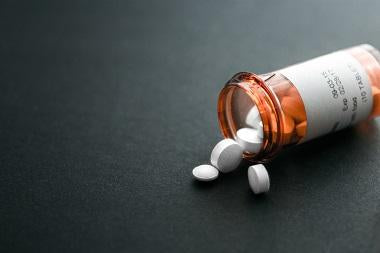 The craze for longer, thicker and fuller hair has seen the hair care industry booming with different products made from herbs, spices, natural and chemical based, claiming to boost hair growth in unbelievable record time.
Laboratories around the world are working fervently to introduce the latest hair growth drug into the market, and unfortunately, most will show no tangible results. There are, however, scientific organizations that have declared the following hair growth drugs can make a person grow hair in as short as three months and in some cases cure alopecia.
First of these drugs are the standard minoxidil. Minoxidil (Rogaine) is the first hair growth pill approved by the FDA that works to restore hair in both men and women and can be purchased without a prescription. Rogaine works by shrinking the hair follicles and increases blood supply to the hair roots that stimulate hair growth. The clinical test result shows that considerable hair growth can be accomplished after three months of usage.
Another FDA approved the drug is Finasteride or as commonly known Propecia, is probably the most useful hair growth and restoration drug available on the market right now. It is not an over the counter drug as you will need a physician's prescription to get one from recommended outlets; the only minor drawback of this drug is it is made only for men. The clinical test result from trials shows 66% of men on Propecia had significant hair growth at the back and 42% grew hair in the front of their heads. Propecia works by inhibiting the alpha 5- reductase to slow down the DHT production in your system.
A drug currently going through testing is the steroid Cortisone. Steroids being linked to weight trainers and muscle builders are correct, but cortisone is also being used for hair growth. It comes in injection form, ointment, and pills. It has been proven to be a potent and effective drug that works by mimicking the natural hair growth hormones to promote hair growth. Pre-clinical tests carried out on a group of men and women with alopecia, have shown hair growth in four months after being injected with cortisone just below the skin and hair follicle.
One last hair growth drug also under observation is Astressin-B. This drug was developed by UCLA to treat rats that suffered from gut issues. However, during the treatment; scientists noticed the rat's hair grew fuller and healthier. With more analysis still ongoing, researchers at the laboratory of UCLA said, the drug is more effective than Minoxidil, as only one dose of the injection a day for five days can trigger growth. The team intends to start human testing soon to see how it will trigger hair growth.
With all these drugs and ongoing testing, you can rest assured there will always be ways to help increase your hair growth. However, most of these drugs will come with its side effects. Please consult your doctor before using them.
Leave a comment
Comments will be approved before showing up.