5 Celebrity Hairstyles We Love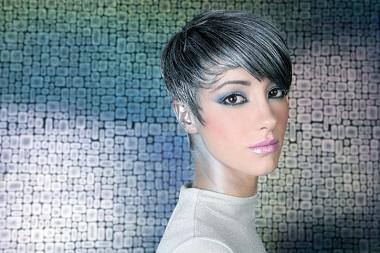 Celebrity hairstyles, both male and female are a great inspiration to switch up your hair game. They range from hot to trendy to stylish and celebrities are leaving their fans dazed each time. They pay exceptional details to hair styling and eventually turn chameleons with each changing season- be it summer, winter, spring, autumn. More like a disguise, they follow all the fashion trends for all seasons, leveling up in awesome ways while simultaneously gathering an audience to themselves.
Who would blame them? After all, they are public figures and must keep up with all the fame and glam the world of celebrity requires. It's like they know that there's a lot of innovations to be made. Counting on that, we see the remodeling of 90s hairstyles resurfacing in the 21st century. Nonetheless, there are a million hairstyles in the world. However, a few have only been able to make an impression so much so that everyone can't get enough of. Here are 5 celebrity hairstyles we all love.
Pixie Cuts
Pixie cuts are an awesome way to go. This year, celebrities like Zendaya, Miley Cyrus, Katy Perry, Evan Rachel Wood etc. did not come to play. This is not surprising as the hair is convenient and carries volume depending upon their hair texture. The hair volume can be controlled, which allows each celebrity to match up differently. While one may decide to give a good finish to the back, another may add generously to the front. Consequently, with the rise in color technology, we see them rock blonde, brown, green, wine, multi-colored varieties and even highlights. In all, this particular style can prove daunting and even in its simplicity speaks class, whichever way they decide to go with.
Layered Bob
What do you know about the bob? It is unique in its own right. It is chic and one of a kind. Like the pixie cut, the Layered Bob is sometimes worn as a wig and is positively charming. Recently, the style was spotted at the Coachella festival held earlier this year on Rihanna, who made the appearance with her old school theme styled bob. Not only her, but other celebrities like Kylie Jenner, Dua Lipa, Vanessa Hudgens are also seen to top their outfit with this overwhelming beautiful hairstyle.
Curls
Which Curl hairstyle are you most familiar with? Boho curls? Romantic curls? Jheri curls? You'd be surprised to know how many celebrities sway along the curl pattern. The vogue trend will always be up to date. Celebrities like Alicia Keys, Jhene Aiko and Beyoncé are constants, with each remodifying their own version of the style. The latter especially prefer to stick with the curls as it's a part of her everyday routine. At the same Coachella mentioned earlier, Beyoncé was seen performing on stage with her bold blonde curls while astonishing everyone with her performance.
Buzz Cut
Male celebrities are not to be left out. This low maintenance Buzz Cut hairstyle provokes a certain appeal to one's facial features. Celebrities like Brad Pitt, Justin Timberlake Channing Tatum, and David Beckham have been the primary motivators for this hair fashion.
Quiff
The Quiff hairstyle is one of the best and most popular hairstyles of all time. It could suffice significantly as a rock and roll or as a modern classical. Most celebrities prefer to keep their back and sides longer, sweeping with confidence as he goes on with his day. Elvis Presley, James Dean, and Justin Bieber have all used this style as their signature look.
Links:
www.therighthairstyles.com/bob
https://therighthairstyles.com//pixie
www.menshairstylestoday.com
www.mensjournal.com
www.allthingshair.com
Leave a comment
Comments will be approved before showing up.